Brisbane Temporary Hearing Loop Hire
Hearing impairment impacts 1 in 6 Australians. It is highly likely that if you run an event of any size there will be multiple people in your audience struggling to hear.
Hearing loops (or Induction Loops or T-Loops) allow you to provide amplified sound directly to the T-coil enabled hearing aids already worn by your guests or attendees.
The induction loop will greatly reduce background noise, competing sounds and other acoustic distortions that reduce the clarity of sound and the enjoyment of and participation in your event.
LoopMe by Better Hearing Australia can provide temporary hearing loop hire and installation or mobile loop hire.
Devices and systems are available for long-term or short-term hire with LoopMe providing an end-to-end specification, delivery and installation, set up and provisioning, and pack up and removal solution.
Induction Hearing Loop Hire for all situations
Temporary loop hire is the perfect solution where a hearing augmentation system is required for a specific event in a location or venue that does not have a suitable hearing augmentation system.
The loop system connects to your AV system connecting microphones, audio from all sources including music, video, internet streams and more. The system is only limited by what you can plug into your AV system. As an alternative we can also provide radio microphones for connection to the induction loop.
LoopMe provides temporary loop hire for:
Countertops (Mobile loops)
Lectures Conferences
Seminars
Places of worship
Function spaces
Community halls
Stadiums
Hotels
Schools
Weddings
Birthdays
Sports events
And more
These induction loops are perfect for situations where you need a hearing augmentation for 2 to 200 people.
End to end hire and installation
LoopMe will handle all aspects of your hearing loop hire.
Specification: Talk to us about your requirements in terms of venue size and coverage and how many people require loop access. In our discussions, we will cover off on such items as issues with site access or potential interference etc.
Delivery and Installation: LoopMe will deliver and install the specific system on the day and time specified. For most installs, please allow 1-2 hours for installation and testing. LoopMe engineers will work around other parties present during setup up and require little space to complete the install.
Provisioning: Once installed LoopMe engineers will test the system to ensure functionality but also testing for any interference issues. It is advised that any electronic equipment and lighting that will be in operation during the event is on during the testing process. This will allow us to rectify any issues of interference prior to the event.
Pack up and removal: LoopMe engineers will return to the site to pack up and remove the equipment upon the completion of the event.
Mobile Loop Hire
LoopMe can provide small, free-standing induction loop amplifier kits ideal for countertop or desktop use.
These systems require no setup and are ready for use within seconds.
Mobile loops are perfect for 1-2 people.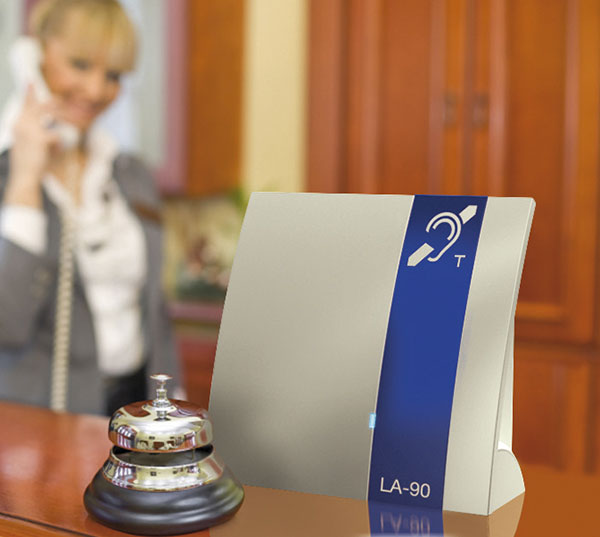 Providing temporary and mobile hearing loop solutions
Talk to LoopMe by Better hearing Australia today for trouble-free hearing augmentation for your guests and attendees. Call (07) 3844 5065 or use the form below.